UK-based company Tarmac is set to secure funding from the Scottish Government to expand rail operations at its Dunbar plant.
The £1.49m freight facilities grant was announced by Cabinet Secretary for Transport, Infrastructure and Connectivity Michael Matheson at the Rail Freight Group's Annual Scottish Conference 2020 in Bellshill.
Tarmac will use the funding for expanding rail operations at its Dunbar cement plant.
Tarmac's head of rail Chris Swan said: "We're delighted to receive this funding from Transport Scotland, which supports our commitment to developing our rail offering, reducing carbon emissions and improving air quality.
"The enhanced rail distribution capabilities at our Dunbar cement plant will support our commitment to transporting as much product as possible on the rail network and not the roads, providing essential construction materials to infrastructure projects both within Scotland and beyond."
The fund was created for the companies looking to move freight using more sustainable modes such as rail or water instead of the road.
Matheson said: "I am delighted to award £1.49m of funding from our Freight Facilities Grant to Tarmac towards expanding its Dunbar facility. Tarmac is a key user of rail and a strong advocate for the industry.
"This award is the first Freight Facilities Grant for rail for a number of years and will help ensure that rail remains the key mode of transport for much of Tarmac's operations.
"Our dedicated £25m Rail Freight Fund and our Mode Shift Grant support schemes, which include the Freight Facilities Grant, will help to unlock opportunities for rail freight across the country."
Free Report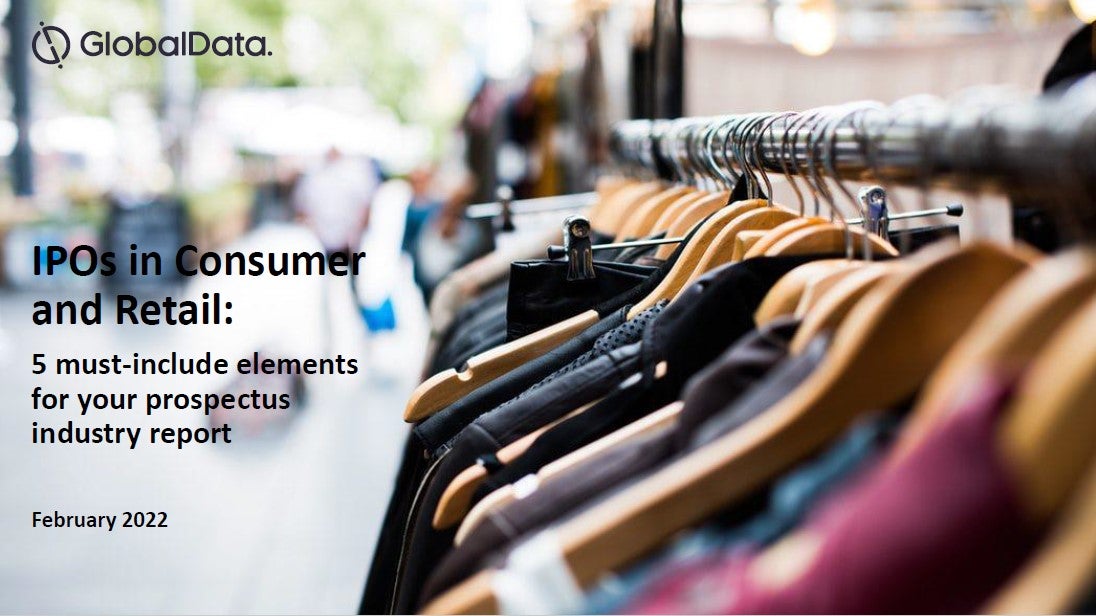 What's missing from your IPO industry assessment?
IPO activity all but stopped in 2020, as the investment community grew wary of the effects of COVID-19 on economies. No matter how deserving a business was of flotation, momentum was halted by concerns of when a 'new normal' of working patterns and trade would set in. Recently, sentiment has changed. Flotations picked up again during the second half of 2021, and now in 2022 the mood is decidedly optimistic. Business leaders have their eyes on fast rebounding economies, buoyant market indices and the opportunity once again to take their businesses public. As a result, global IPOs are expected to hit back this year. With GlobalData's new whitepaper, 'IPOs in Consumer and Retail: 5 must-include elements for your prospectus industry report', you can explore exactly what is needed in the essential literature. GlobalData's focus lies in the critical areas to get right:
Macroeconomic and demographic environment
Consumer context
Industry environment
Competitive environment
Route to market
Interested to learn more about what to include in your IPO Industry Assessment report? Download our free whitepaper.
by GlobalData