The European Bank for Reconstruction and Development (EBRD) has provided a new €50m loan to Ukraine for the acquisition of new metro cars.
The bank is providing support for Kyiv's underground rail network expansion to Vynohradar.
Offering a clean mass rail transit option, the new metro line will encourage more residents to switch to state-of-the-art, environment-friendly transportation.
The EBRD has introduced a Vital Infrastructure Support Programme to ensure the essential infrastructure continues to operate during the pandemic.
The loan also removes the disruption of investments for promoting greater sustainability.
Kyiv Mayor Vitali Klitschko said: "We are delighted that our cooperation with such a reliable partner as the EBRD continues. Today, we are entering a new stage of this cooperation.
"We are implementing a project to upgrade the rolling stock of the Kyiv metro. With the help of the €50m EBRD loan, we will be able to buy 50 new metro cars. They will make up to ten metro trains. I am grateful to our partners for their cooperation and their support for projects that are important to Kyiv and its residents."
EBRD Eastern Europe and the Caucasus managing director Matteo Patrone said: "We are pleased to be able to support Kyiv in expanding metro services to densely populated and remote areas. Our loan will help ensure that more residents of the Ukrainian capital will in the future be able to leave their cars at home and travel around the city in comfort and at ease."
As of now, EBRD has provided almost €14.5bn collectively through 486 projects in Ukraine.
Free Report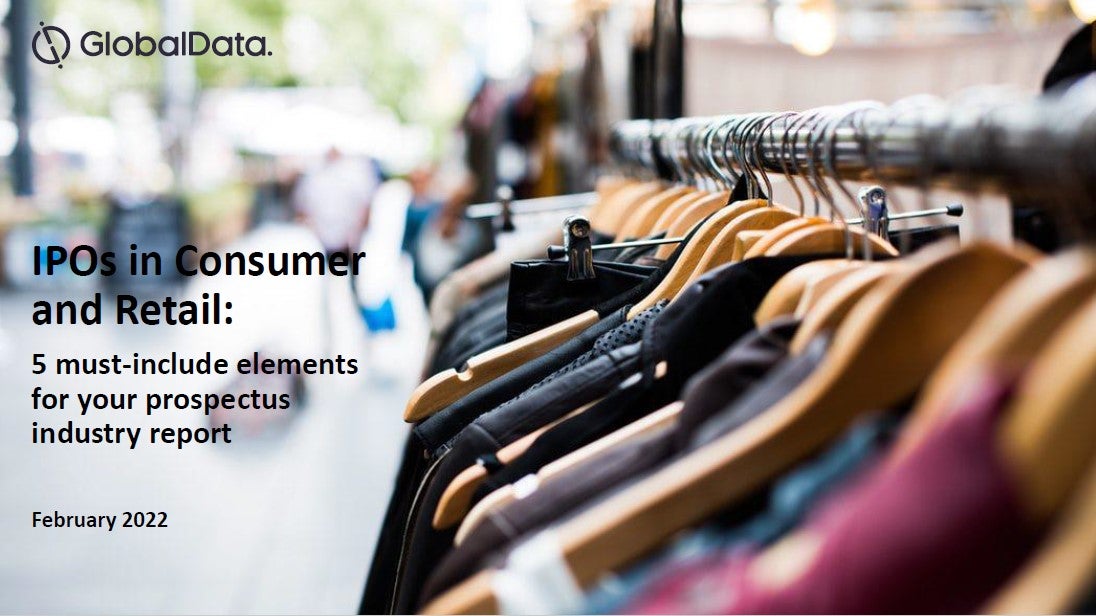 What's missing from your IPO industry assessment?
IPO activity all but stopped in 2020, as the investment community grew wary of the effects of COVID-19 on economies. No matter how deserving a business was of flotation, momentum was halted by concerns of when a 'new normal' of working patterns and trade would set in. Recently, sentiment has changed. Flotations picked up again during the second half of 2021, and now in 2022 the mood is decidedly optimistic. Business leaders have their eyes on fast rebounding economies, buoyant market indices and the opportunity once again to take their businesses public. As a result, global IPOs are expected to hit back this year. With GlobalData's new whitepaper, 'IPOs in Consumer and Retail: 5 must-include elements for your prospectus industry report', you can explore exactly what is needed in the essential literature. GlobalData's focus lies in the critical areas to get right:
Macroeconomic and demographic environment
Consumer context
Industry environment
Competitive environment
Route to market
Interested to learn more about what to include in your IPO Industry Assessment report? Download our free whitepaper.
by GlobalData