The proposed undersea Helsinki-Tallinn rail tunnel, that will connect the capitals of Finland and Estonia, has secured €15bn ($16.8bn) of funding from China's Touchstone Capital Partners.
In a statement, the developer of the project FinEst Bay Area Development said that two-thirds of the total funding will be debt financing.
The remaining one-third will be a private equity investment, providing Touchstone Capital Partners with a minority stake in the project.
The financial details of the agreement are expected to be finalised over the next six months.
"The 100km-long tunnel is expected to reduce travel time from a two-hour-long ferry journey to around 20 minutes."
In December last year, FinEst Bay Area Development secured €100m from ARJ Holding, a Dubai-based construction company.
Finland and Estonia, divided by the Gulf of Finland, have been planning to construct the undersea rail tunnel for years. The 100km-long tunnel is expected to reduce travel time from a two-hour-long ferry journey to around 20 minutes.
Rail connectivity will also help thousands of Estonian people employed in the Helsinki region and support the tourism industry in Tallinn.
Last year, a feasibility study for the project was completed. It estimated that the project will cost up to €20bn, including planning, tunnel construction, the building of two artificial islands, as well as stations, terminals and depots.
Project leader Peter Vesterbacka told Reuters that the rail link is expected to be constructed by the end of 2024.
By 2050, the line is projected to support four million tonnes of cargo and serve nearly 12.5 million passengers.
Free Report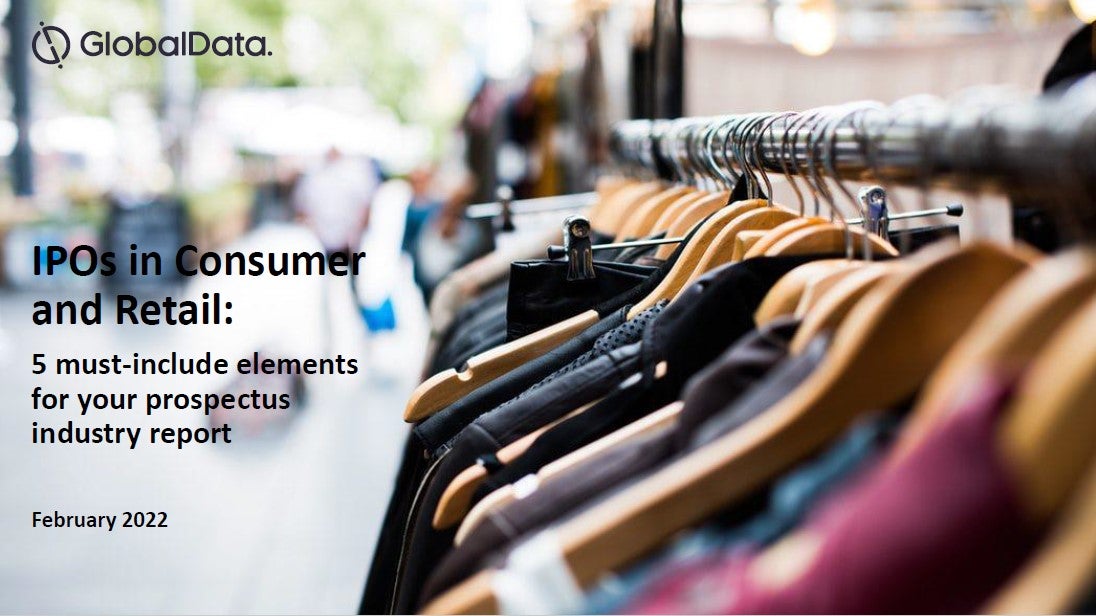 What's missing from your IPO industry assessment?
IPO activity all but stopped in 2020, as the investment community grew wary of the effects of COVID-19 on economies. No matter how deserving a business was of flotation, momentum was halted by concerns of when a 'new normal' of working patterns and trade would set in. Recently, sentiment has changed. Flotations picked up again during the second half of 2021, and now in 2022 the mood is decidedly optimistic. Business leaders have their eyes on fast rebounding economies, buoyant market indices and the opportunity once again to take their businesses public. As a result, global IPOs are expected to hit back this year. With GlobalData's new whitepaper, 'IPOs in Consumer and Retail: 5 must-include elements for your prospectus industry report', you can explore exactly what is needed in the essential literature. GlobalData's focus lies in the critical areas to get right:
Macroeconomic and demographic environment
Consumer context
Industry environment
Competitive environment
Route to market
Interested to learn more about what to include in your IPO Industry Assessment report? Download our free whitepaper.
by GlobalData